Home Theater
Phoenix • Scottsdale • Paradise Valley
Jerry's Audio/Video continues to be the local audio video experts, and pride themselves on their integrity, knowledge, expertise, and exceptional service.
Since 1970, Jerry's Audio/Video has always been the luxury specialty audio/video home theater retailer in the valley, as well as the state of Arizona. Always at the forefront of cutting edge technology, once again, Jerry's is creating the new standard within the consumer electronics industry.
In August of 2009, we closed our home theater Phoenix and home theater Scottsdale showrooms. Jerry's Audio/Video has had 18 locations within the state of Arizona. Our new focus is to take our outstanding service philosophy to the next level. The new concept is personalized service. We go to every one of our clients' environments to ease the home theater system shopping experience for them. It is about time, your time; we want to make your experience as simple and as easy on you and your family, or your business. Home theater Scottsdale. Paradise Valley audio video
There is no better way to recommend the correct products or technology that you desire until seeing the actual space or environment where they will exist. Our in-home consultation allows us to understand your exact wants and needs. This process allows us to educate you about all of the possibilities. With a personalized experience every time, this allows us to do the work for you.
With our vendor relationships and many years of experience within our industry, we are as competitive with our pricing as any of the big box stores. With more to offer in our product knowledge, expertise of technology, and installation practices, Jerry's Audio/Video's service philosophy can't be described, only experienced. Call us when you need the best speakers for home theater.
Latest Works
We Take Care In Every Detail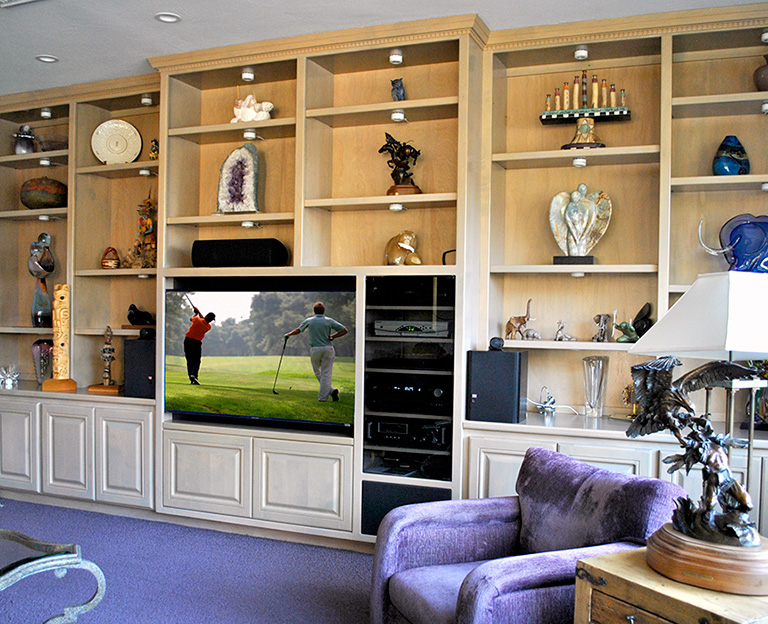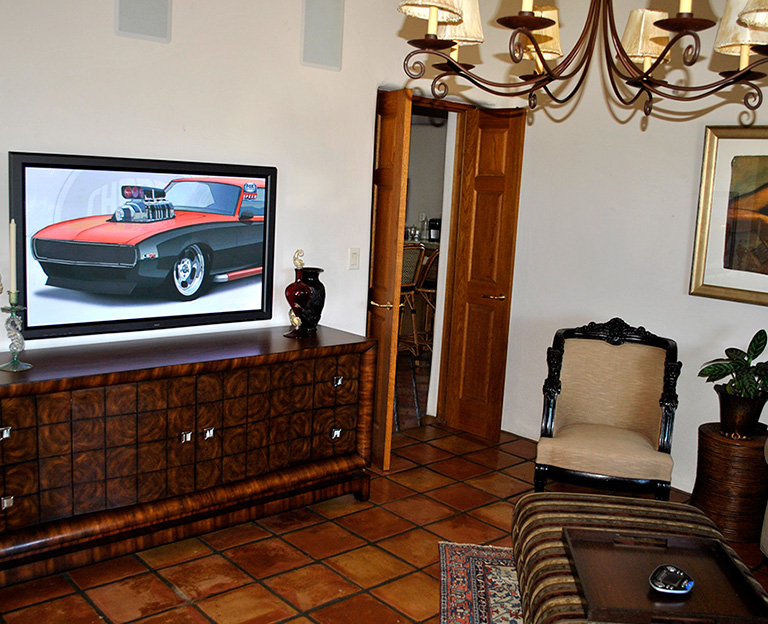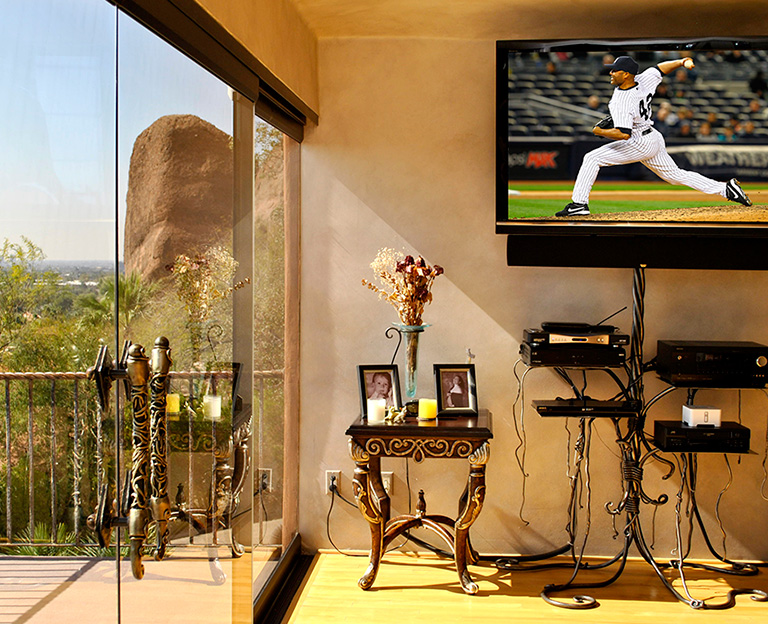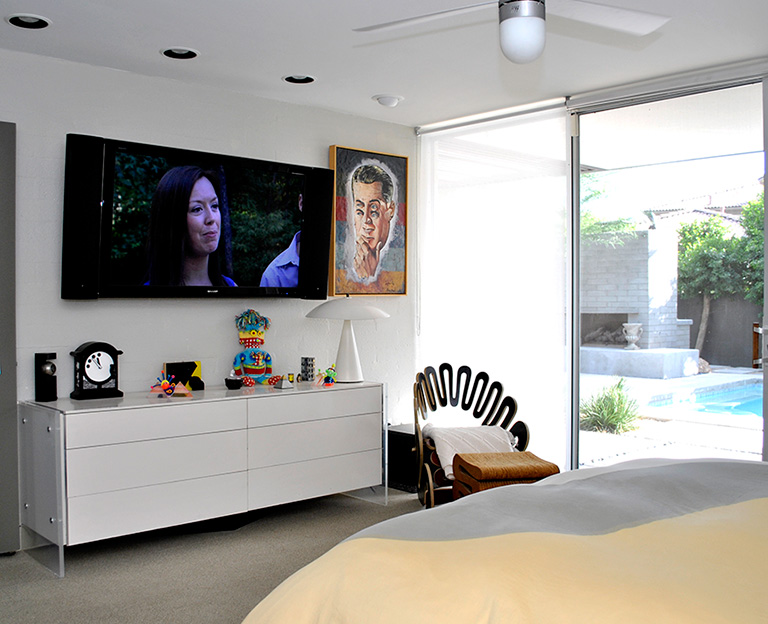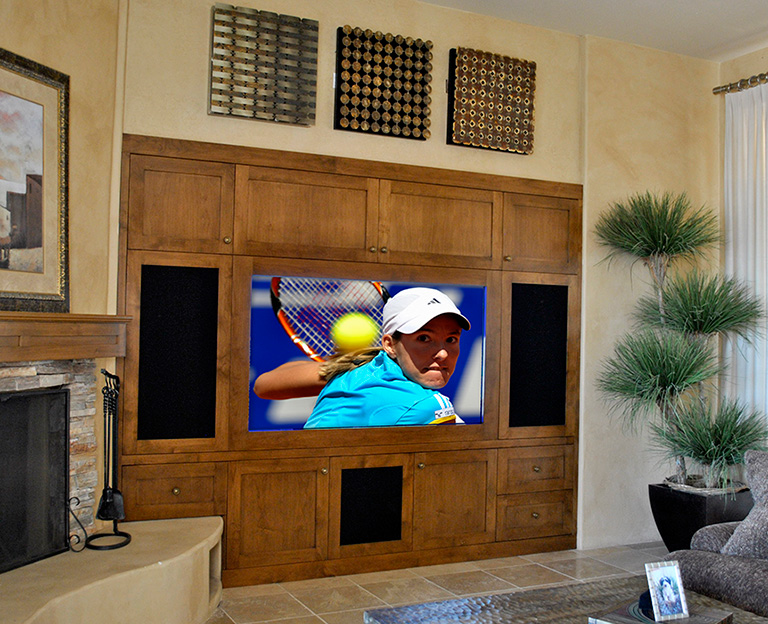 Our Services
In-Home Consultation
The In-Home Consultation is the most important part of the home theater buying experience. Having us see the space where you want to watch movies, or listen to music, is the logical first step when you are considering making an investment in a high performance home theater system.
Selecting the correct products from the vast array of audio-video components is where we make the difference. The appropriate recommendation of components is based on thousands of system installations that Jerry's Audio/Video has performed since 1970.
Our system designers will be delighted to come to your home, at your convenience, to assist you in making sound recommendations. Our designers will evaluate your space based on room dimensions, acoustic properties, the ability to control ambient light, optimal speaker placement, and many other aspects of your home.
To schedule your Free In-Home Consultation please call to make an appointment 602-263-9410.
Brands
There is a constant change in the consumer electronics industry. Our products are evolving faster than the speed of computers, which are currently inside many of the products that we sell. While the present changes promise us amazing Ultra High Definition picture and sound, many people are unsure of what to buy in this emerging digital era. At Jerry's Audio/Video, we test and review all of the home theater components we sell to ensure that they meet our standards for performance and value. Our highly trained system designers will be happy to assist you in making the right electronics decision; taking into account a number of variables including room acoustics, viewing distance, room size and ambient lighting.
Call today to schedule your Free In-Home Theater Consultation 602-263-9410.
Dan's attention to detail is impeccable. Better than I expected. I was looking for the best budget home theater system and got so much more.
Liz
Paradise Valley
Mike's knowledge and helpfulness of home theater systems is indescribable. Absolutely the best of the audio visual stores near me. I recommend Jerry's AV for scottsdale audio video.
Dave
Scottsdale
I saw the jerrysav.com ad in Phoenix Home and Gardens magazine. So happy with my installation. Can't wait to sing in the shower!!!
Mary
Phoenix
Contact Us
Don't hesitate to get in touch. We would be happy to discuss your Home Theater needs. We provide services for Phoenix, Scottsdale, Paradise Valley audio video, and many other places around Arizona. Please fill out this form and we'll get back to you as soon as possible.